Please have last 5 digits of SKU# ready when calling.
Please call us now for your best price on items tagged 'MAP'.
MAP 'Make A Phone-call'® for Best Price
Salon Desk / Task Chairs
Salon Desk / Task Chairs
Check out our selection salon & spa desk chairs perfect for any office or reception setting. We have task chairs in all different colors and styles, sure to fit your decor. These chairs are cushioned, have adjustable heights and are moveable on casters.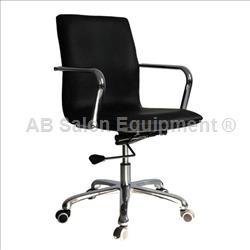 SKU: 63-235-93051