Spider Mfg. Ltd.
Spider Mfg. Ltd. - Salon & Barber Equipment
Spider Manufacturing is a family owned and operated company specializing in uniquely designed high quality barber chairs. Our original designs, patented hydraulic base and headrest were developed and designed by us. We pride ourselves in the complete manufacturing of our entire product line.
We use top quality materials and offer an extensive array of colours and designs. All our products are manufactured on site in our facility. We offer three types of hydraulic bases as well as an electrical base for our barber chairs. Our barber chairs can be available for delivery within one to two weeks.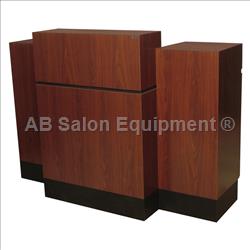 SKU: 12-34-56789
Minimum Advertised Price (MAP):
$1.00
FREE 545 Butterfly Pedi Stool (Black) & D23 Pedi Cart